The goal of job-hunting is to secure a new role, and in most cases this will involve an interview where it is vital to make a good impression. But interview preparation is not just about the interview day itself; what you do before and after can also improve your chances of a job offer.
As specialist recruiters we work closely with our candidates, helping them to prepare for interviews, coaching them on what to expect and how to and make the best possible impression. Here are a few of our top tips for before, during and after a job interview.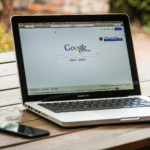 Before
We've said it before and we'll say it again – never go into an interview without doing plenty of research on the company.
Make time to do this! All companies will have a website, most will have a social media presence, and some will have a blog, so take a look at their recent announcements. Have they recently won a new client contract? Opened a new office? Been on a charity trek up Machu Picchu? Interviewers will always ask you what you know about their company, so make sure you have something to say!
Another vital part of your interview prep is figuring out the journey there. Can you park on site? If you're taking public transport, how long will it take for you to walk from the station? Calculate your journey time then add on at least 20 minutes as a contingency. Nothing makes a worse first impression than an interview candidate who arrives late.
Make sure you are dressed appropriately for your interview. Be aware of the dress code and if it is a company that "dresses down" you still need to be well presented. If you are not sure, then it is better to be overdressed than underdressed!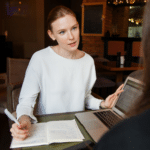 During
Most interview skills actually come down to common sense and good manners. Not answering your phone, not interrupting the interviewer, not chewing gum – all common sense really!
Try to maintain a good level of eye contact – be confident but avoid staring, it's very off-putting! Be aware of how you're sitting as good body language is key. Sitting up straight and directing your body towards the interviewer will convey confidence: slouching in your chair and turning away will make you appear unenthusiastic.
When the interview comes to an end, however you feel it went, finish with a smile and a handshake (remember to stand when you are greeting people too).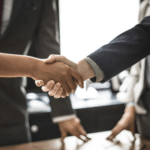 After
Different companies have different post-interview processes. Some will speak to all of the candidates and give feedback, others will simply notify the successful candidate.
Talk to your recruiter about what to expect from the company you've interviewed with and they can tell you about their procedures.If you're given feedback but you've been unsuccessful, stay gracious in defeat!
Don't react in a negative way as you never know when your paths might cross with that company or person again. Thank them for the opportunity and think about if there's anything you can learn from the experience.
If you were successful, congratulations! This is the start of a new chapter in your career.
Read more of our interview tips here:
Top Tips for CV Writing and Interviews
What Exactly is Competency-Based Interviewing?
3 Key Phrases to Include at Your Next Interview
Beware of Bad Body Language During Interviews